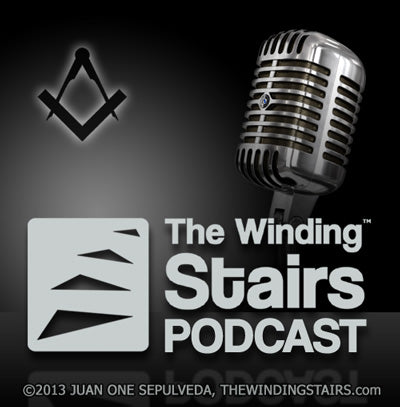 Learn about Freemasonry while you drive
The Winding Stairs Podcast allows you to listen to Masonic Topics, while on the go. Learn about the history of Freemasonry, Masonic News or topics related to Self Improvement.

We are truly fortunate to live in the era that we do. We virtually have access to the world's knowledge, in the palm of our hands. With the accessibility offered by smart phones, tablets and computers, we can learn about various topics or enjoy our favorite music while doing other things. Imagine being able to learn about what is happening in the world of Freemasonry, while you are doing other tasks around the house... or perhaps you have the healthy habit of taking an afternoon stroll or jogging in the morning. Now you have access to a new source of Masonic Light through The Winding Stairs Podcast. On this free audio program you will join me in a journey of exploration through the fascinating world of Freemasonry and the art of Self-Improvement. I invite you to listen to the Flagship Episode, where we discuss the topic of Patience and how Freemasonry helps us be more patient men. You can join the conversation by answering our Featured Question:
What will you change today, to become a more patient man?
You can write your answer in the comment section below or visit our Facebook Page to continue the conversation.