Article: Start Small | Boost Masonic Education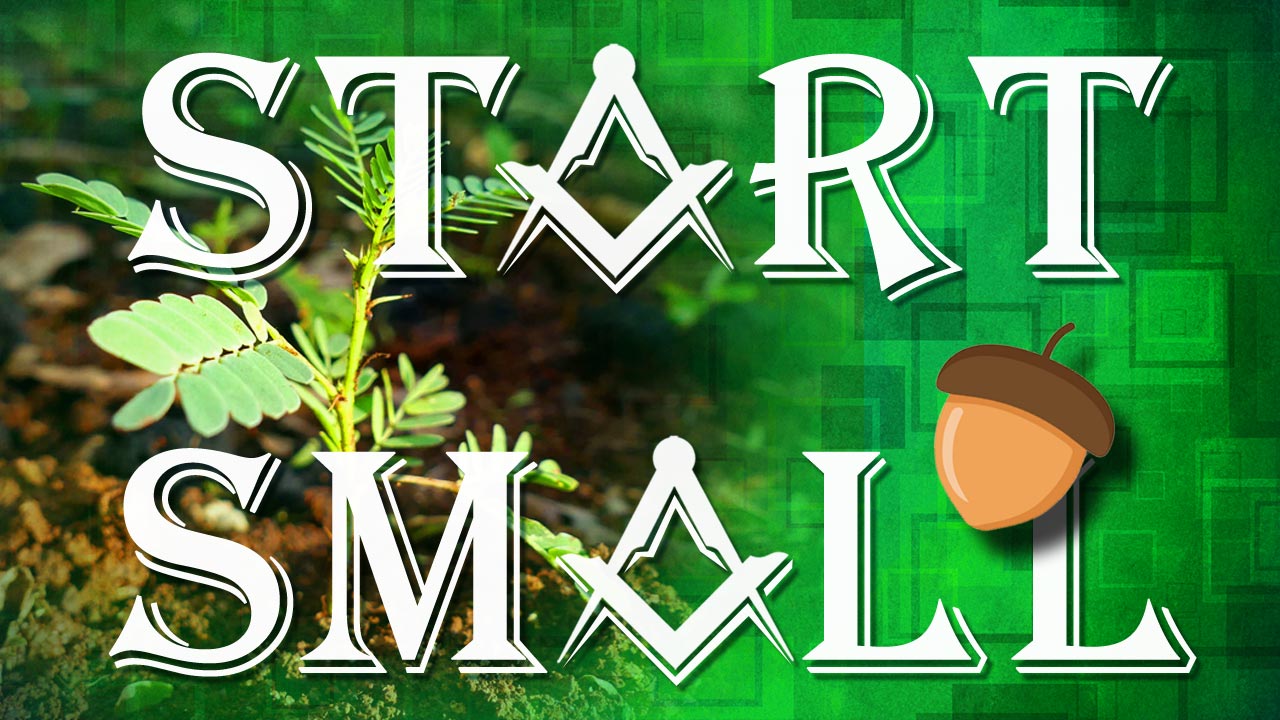 Start Small | Boost Masonic Education
Like the management philosophy called Kaizen, which focuses on achieving sustainable and progressive improvements in the organization, a lodge can make a commitment to improving ever so slightly but continuously. Imagine improving your lodge experience 1-5% in quality every meeting by making the lodge more efficient and the time spent in a stated communication more edifying. Even if your Lodge seems to be far from that ideal, remember the wise words of Lao Tzu "The journey of a thousand miles begins with one step"
This topic was inspired by Brother Kevin Bauc of Wasco Lodge No. 15 in Oregon
Here are a few suggestions that may help you make masonic education a more prevalent part of your lodge meetings:
Improve Efficiency

Expedite the monotonous
Errors cost time
Use the gavel

Make it Edifying

Symbol of the night
Historian's Minute
Short Talks
Mentioned in this episode:
6 Tips to improve your Lodge's Masonic Education
---
Support for The Winding Stairs Freemasonry Podcast
This program is made possible in part by the generous support of our exclusive group of supporters on Patreon.com
In this episode, we would like to extend a special thanks to:
Bill Short
Stephen Johnston
Toby Purisima
Your support helps us share more Light with Brothers around the world. Thank you!
---
Look what our Supporters have Unlocked !
When you choose to join our exclusive group of supporters, you will gain access to behind-the-scenes footage of our creative process, Bonus Content, early access to some episodes, and closer collaboration with the Brothers behind this program. For details of the benefits we've reserved only for you and to learn more about this fun and fulfilling opportunity, visit:
---
How can you support our program?
If you found this episode edifying, please consider supporting our show by choosing any of these options…
Mainly, by sharing it with other Brothers through social media, on your Lodge's website, or through your own blog.
By leaving a brief rating and review on Apple Podcasts or on your favorite podcast app.
By making a purchase through our Masonic Art Store.
Or by joining our exclusive group of supporters through Patreon.com For early access to our podcast episodes, a behind-the-scenes look at the creation process, and many other benefits visit our Patreon Page at Patreon.com/TheWindingStairs
Regardless of the way in which you choose to support our show, Thank you.
---
Music
Some of our music was provided by the amazingly talented Billy Mays III | Infinite Third.
Check out his music by visiting https://music.infinitethird.com/