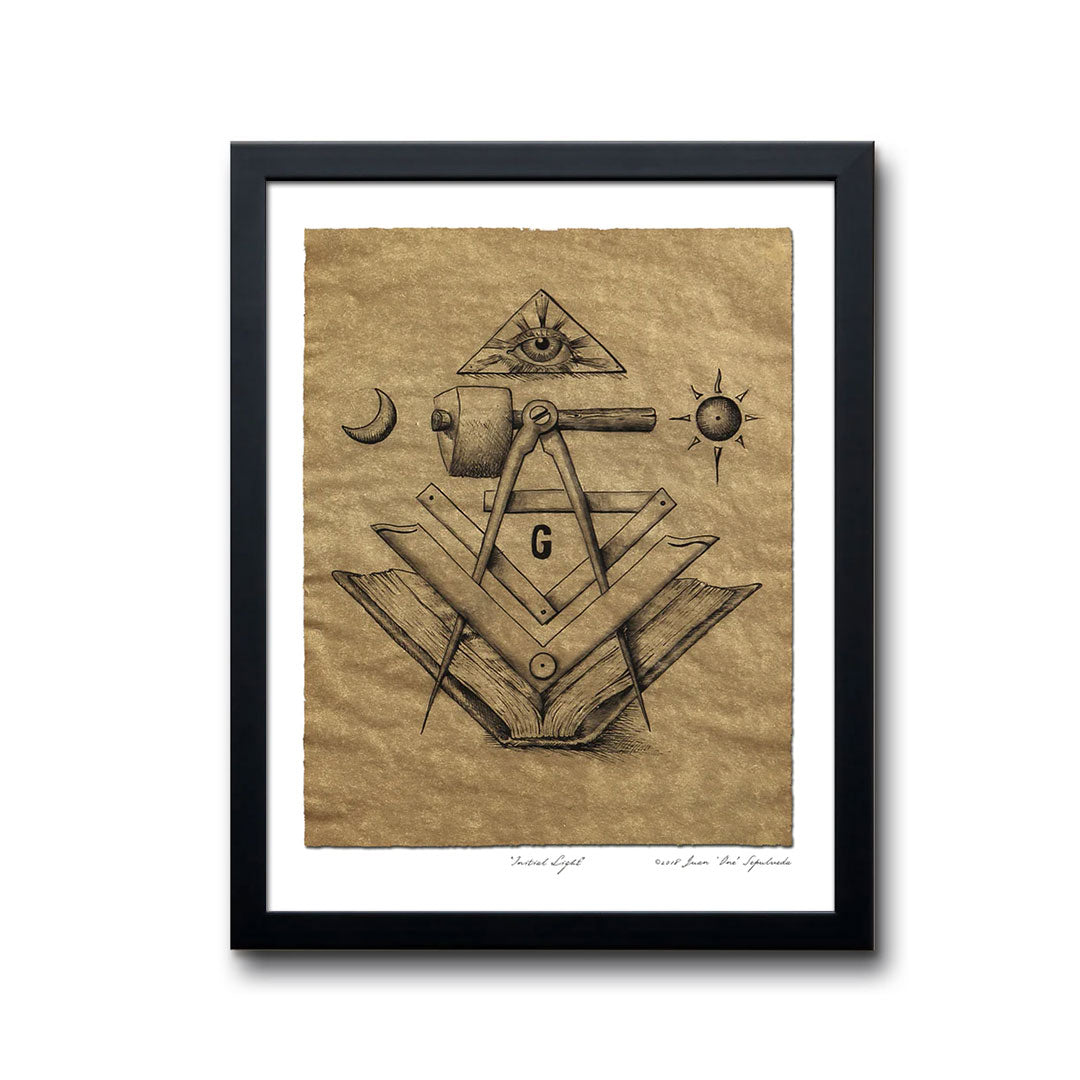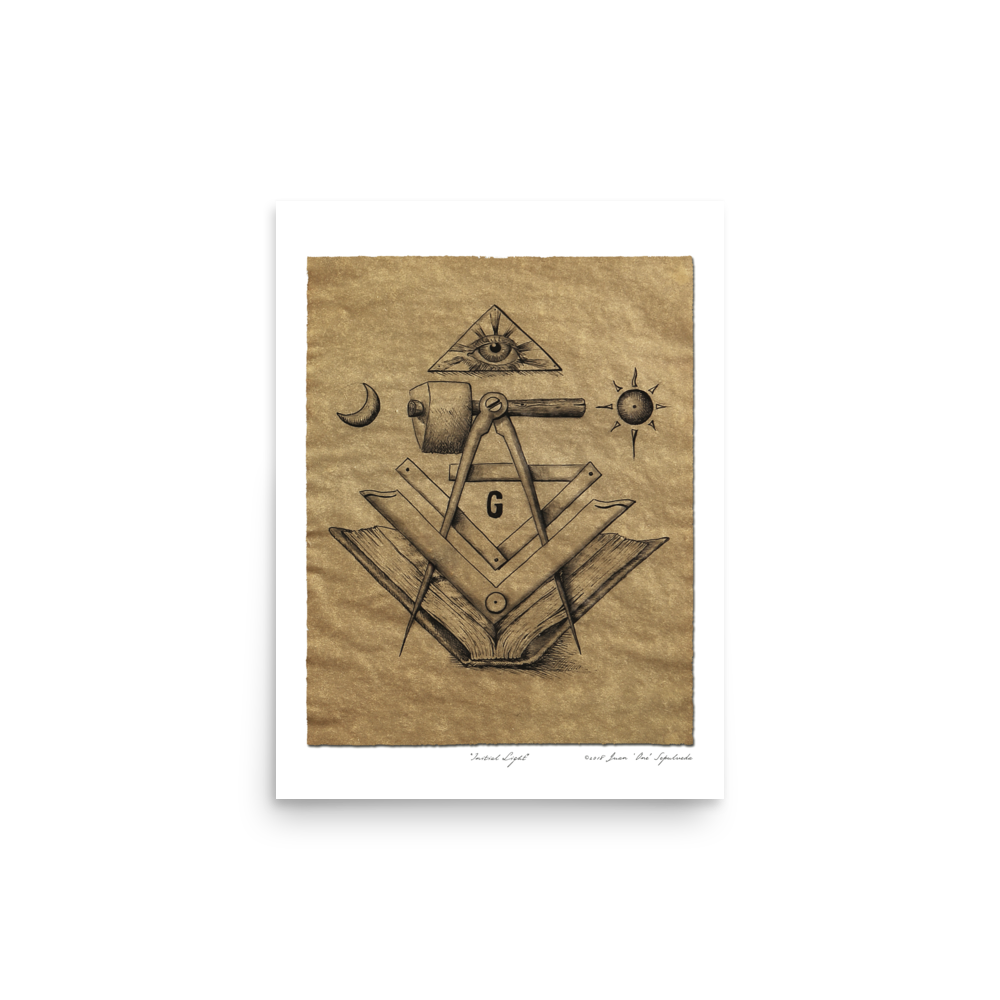 Masonic Light | Initial Light | Entered Apprentice Art
Sale price

$29.00 USD
Regular price
(/)
Step into the world of Freemasonry with "Initial Light," a captivating artwork that pays homage to the profound journey of the Entered Apprentice Degree. Immerse yourself in the symbolism and wisdom embedded within this remarkable piece.

At the top of "Initial Light" shines the all-seeing eye of providence, a powerful symbol representing the watchful guidance of a higher power throughout our Masonic journey. Below this majestic eye are two essential tools: the common gavel, embodying the power to shape our character through discipline and self-improvement, and the 24-inch gauge, a reminder to divide our time wisely between labor, rest, and reflection.

The core symbols of Freemasonry, the square and compasses, stand tall and proud, representing the principles of morality, virtue, and order that lie at the foundation of our craft. They are beautifully enhanced by the radiant sun and serene moon, symbols of light and balance.

Resting at the base of this remarkable artwork is the Book of Sacred Scriptures, a revered symbol of divine guidance and wisdom, reminding us to seek enlightenment and truth throughout our Masonic journey.

Created with meticulous craftsmanship, "Initial Light" is part of the exclusive "Masonic Light" collection, crafted using ink, chalk, and charcoal on genuine parchment. Each stroke of the artist's hand has been thoughtfully executed to capture the essence of the Entered Apprentice Degree, creating an artwork that exudes elegance, reverence, and profound significance.

Embrace the spirit of initiation, embrace the journey, and let "Initial Light" serve as a constant reminder of the sacred principles and teachings that guide Freemasons along their path towards enlightenment.

Paper Print Details:
Gallery-quality Print

Archival acid-free

Sturdy 100# Cover Stock

Elegant matte finish

12″ x 16″ (Approx. 30 x 40 cm)
Frame Details:
Ready to hang | Save time and money

Semi-hardwood black frame

Clean and elegant design

Lightweight 0.75" thick

Hanging hardware included

Protective acrylic front glazing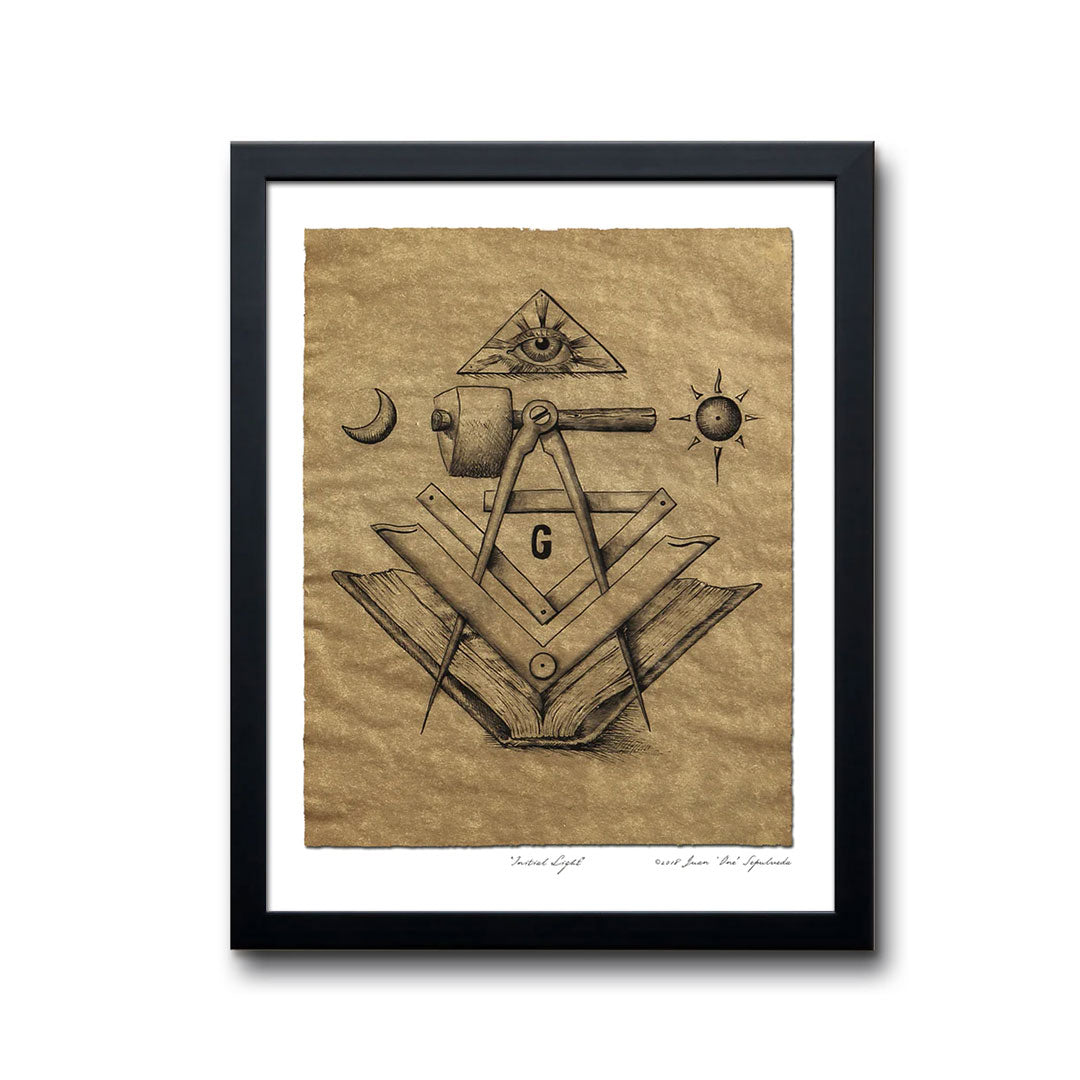 Masonic Light | Initial Light | Entered Apprentice Art
Sale price

$29.00 USD
Regular price
Choose options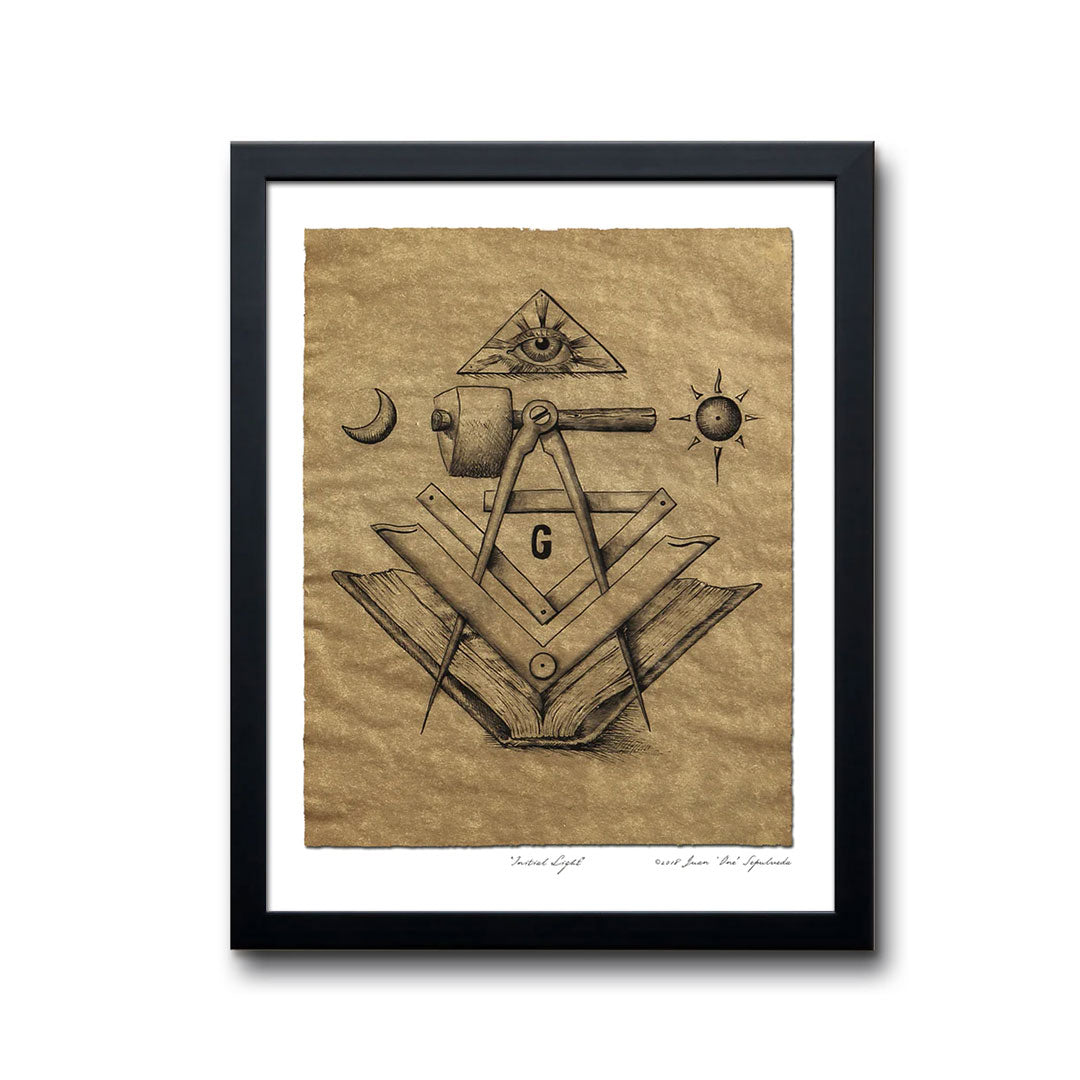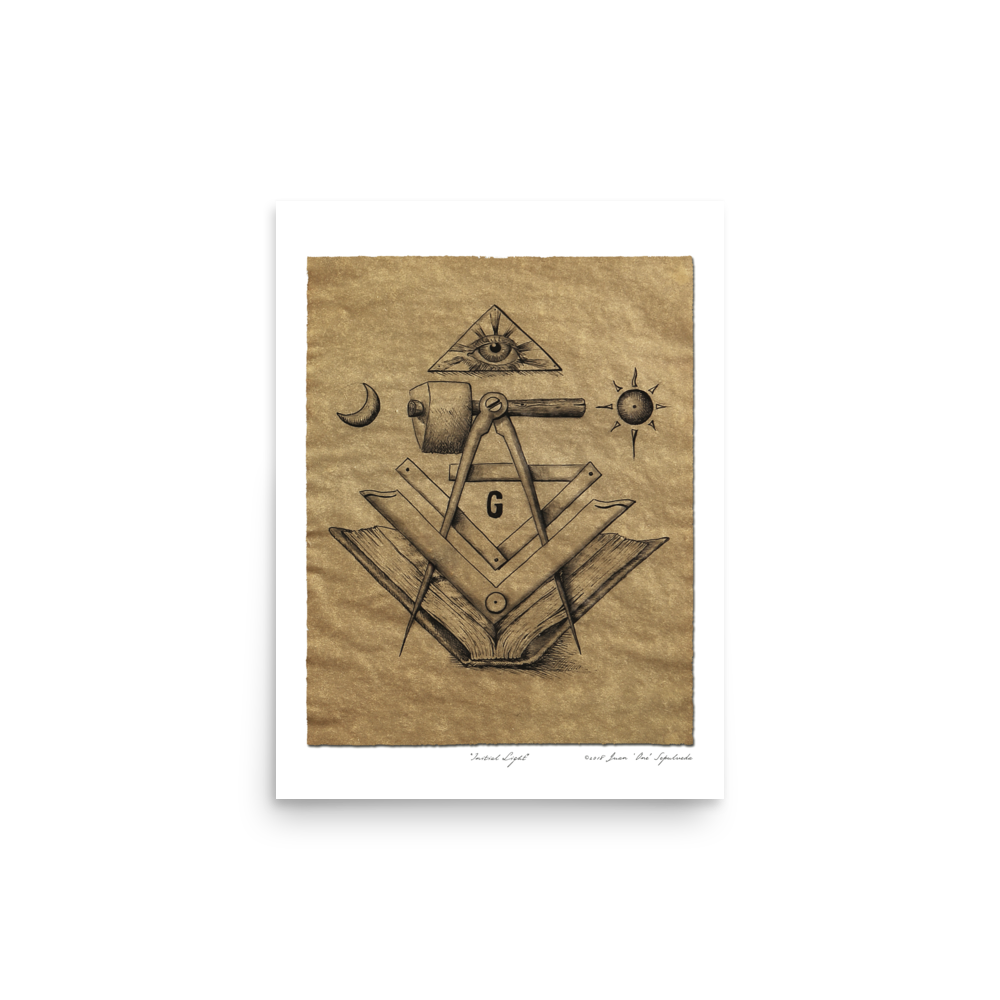 You may also like our
Latest products