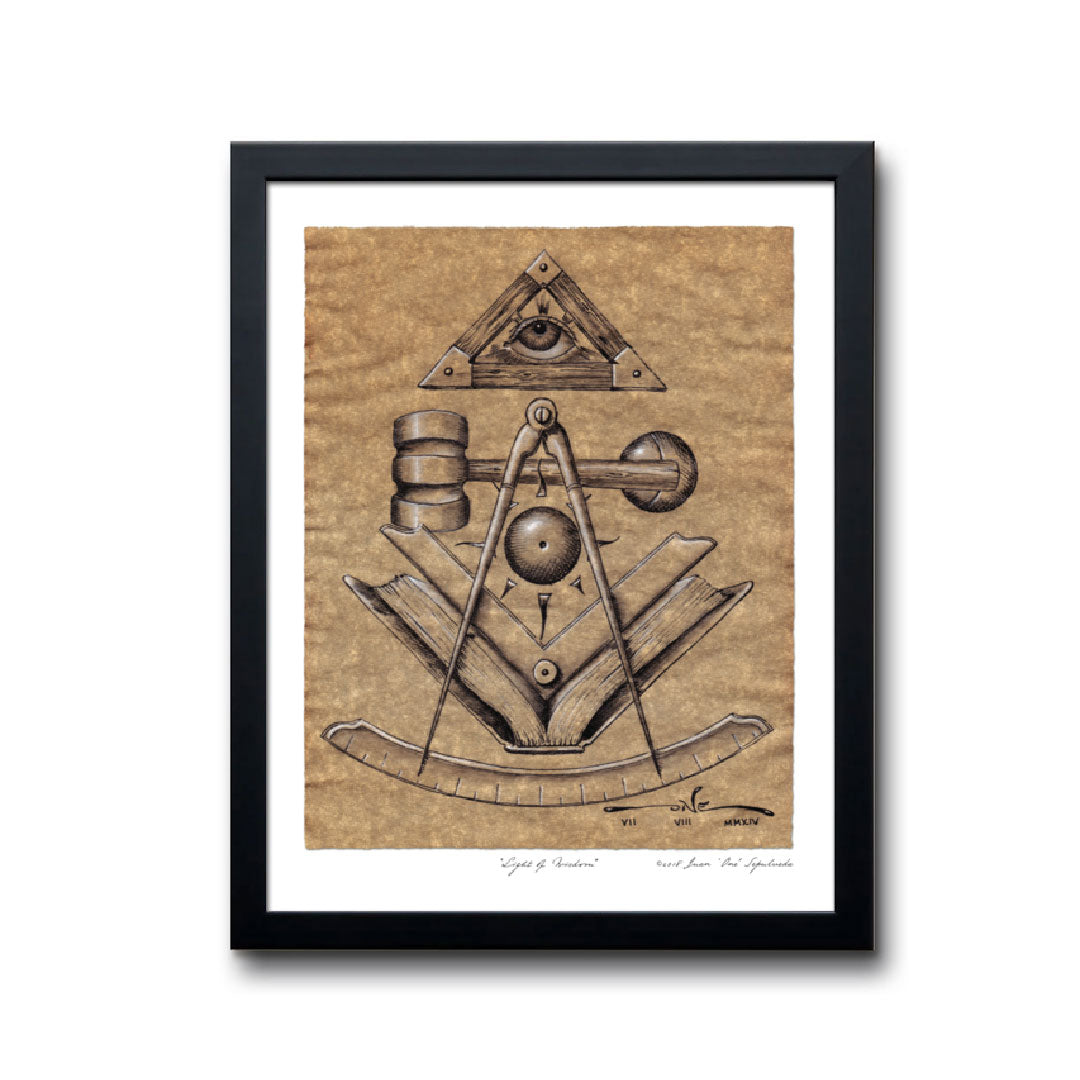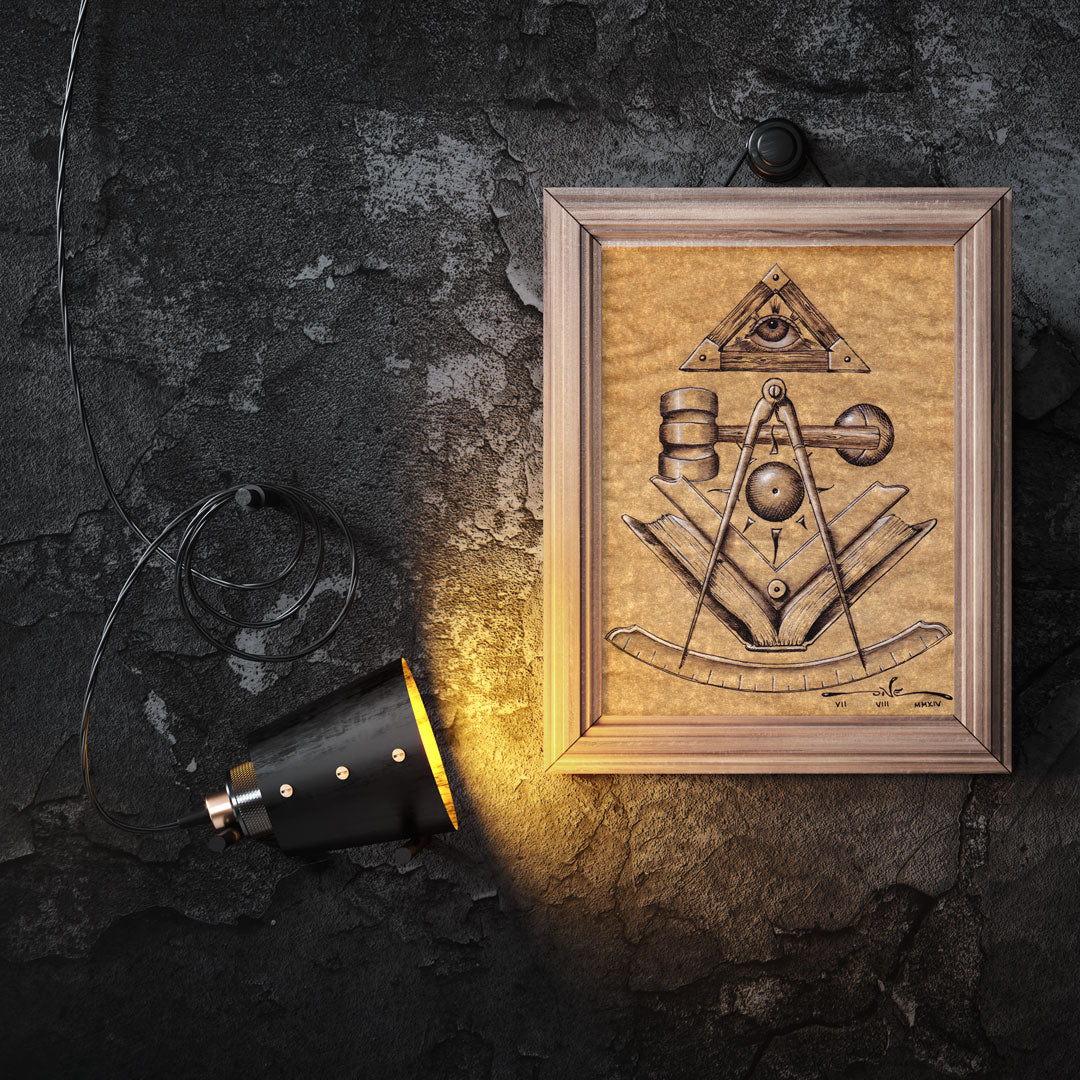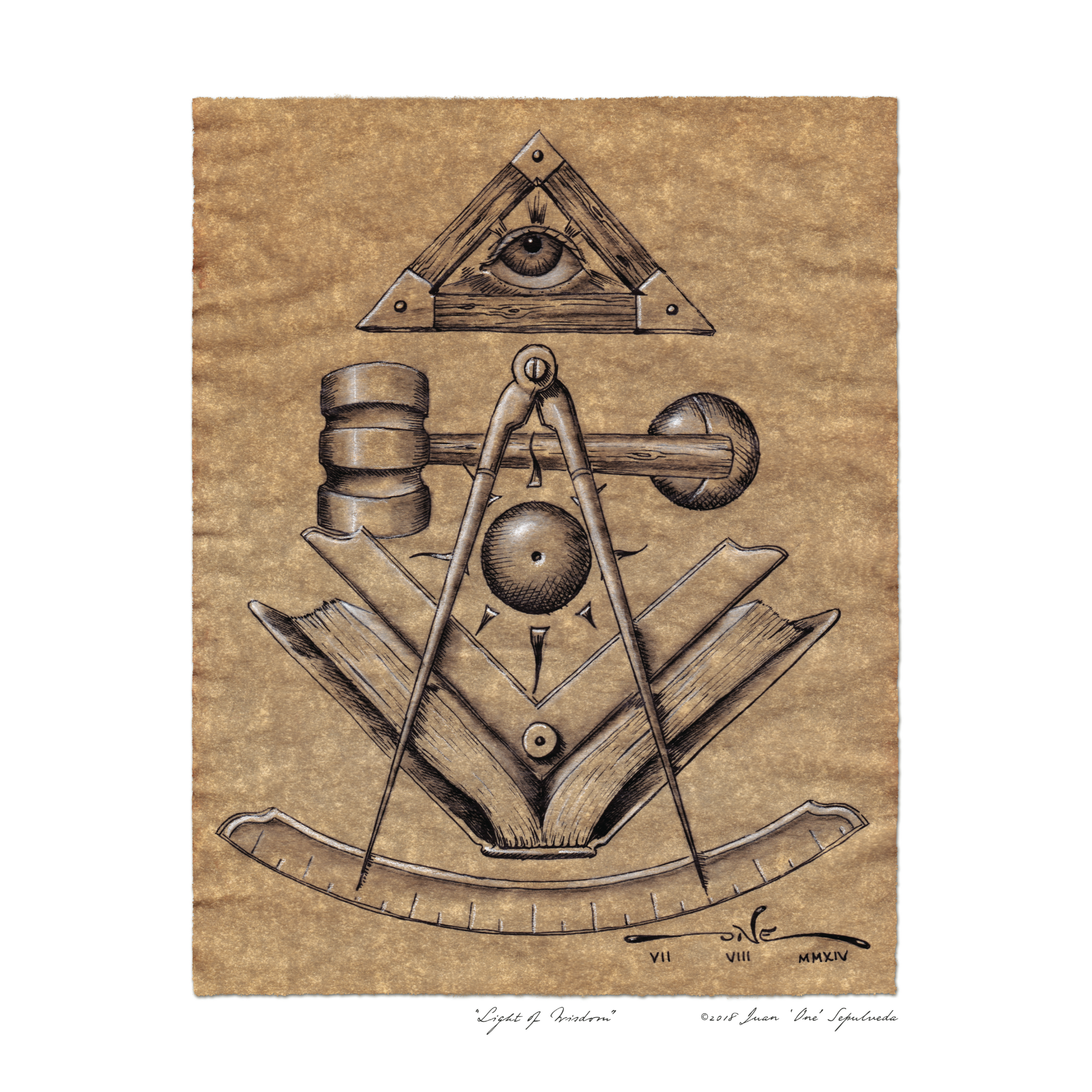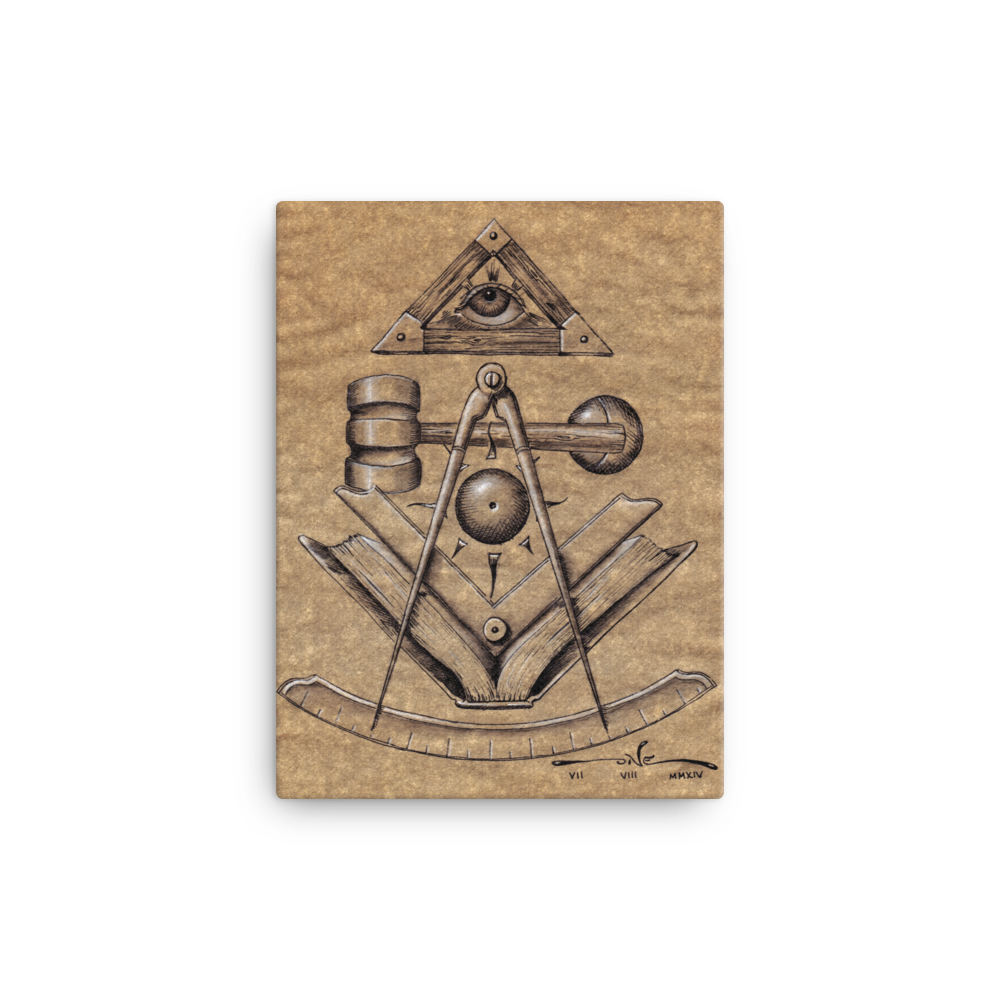 Masonic Light | Light of Wisdom | Past Master
Sale price

$29.00 USD
Regular price
(/)
The perfect gift for a Current or Past Master of a Lodge
Introducing "Light of Wisdom," a magnificent artwork that honors the esteemed Past Masters of a Masonic Lodge. This exceptional piece pays tribute to the guiding force and enduring influence of these dedicated leaders who have shaped the history and legacy of Freemasonry.
At the pinnacle of this breathtaking composition, the All-Seeing Eye of Providence is encased within a wood and metal pyramid, symbolizing the unwavering vigilance and divine guidance bestowed upon the fraternity. Below this emblem, the iconic Masonic Square and Compasses beautifully frame the Sun, representing the illuminating knowledge and wisdom that Past Masters have imparted to their brethren.
In the background, the Master's Gavel and Moon create a harmonious balance, denoting the authority and gentle guidance that characterizes the role of the Past Master. At the base of the artwork, an open Book of Sacred Scriptures lies above the symbol of the Quadrant, signifying the importance of divine teachings and the pursuit of knowledge in the Masonic tradition.
"Light of Wisdom" is a distinguished addition to the "Masonic Light" collection, masterfully created using ink, chalk, and charcoal on genuine parchment. The marriage of traditional techniques and materials lends an air of authenticity and timelessness to this captivating work of art, making it a cherished acquisition for any discerning Freemason.
Celebrate the profound influence and wisdom of the Past Masters with this elegant, inspirational, and evocative piece, destined to grace the walls of your lodge or home with its timeless beauty and significance.
Paper Print Details:
Gallery-quality Print

Archival acid-free

Sturdy 100# Cover Stock

Elegant matte finish

12″ x 16″ (Approx. 30 x 40 cm)
Frame Details:
Ready to hang | Save time and money

Semi-hardwood black frame

Clean and elegant design

Lightweight 0.75" thick

Hanging hardware included

Protective acrylic front glazing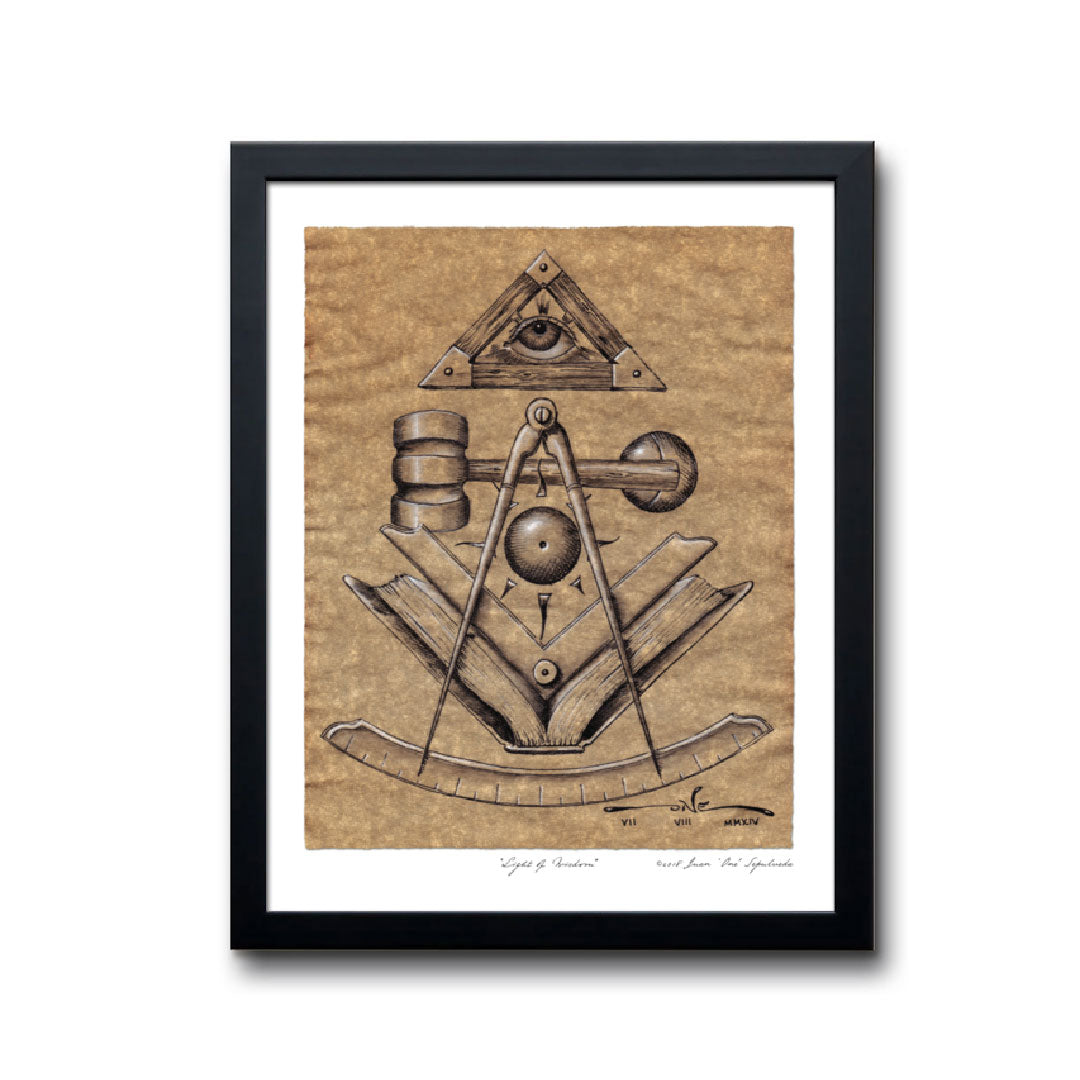 Masonic Light | Light of Wisdom | Past Master
Sale price

$29.00 USD
Regular price
Choose options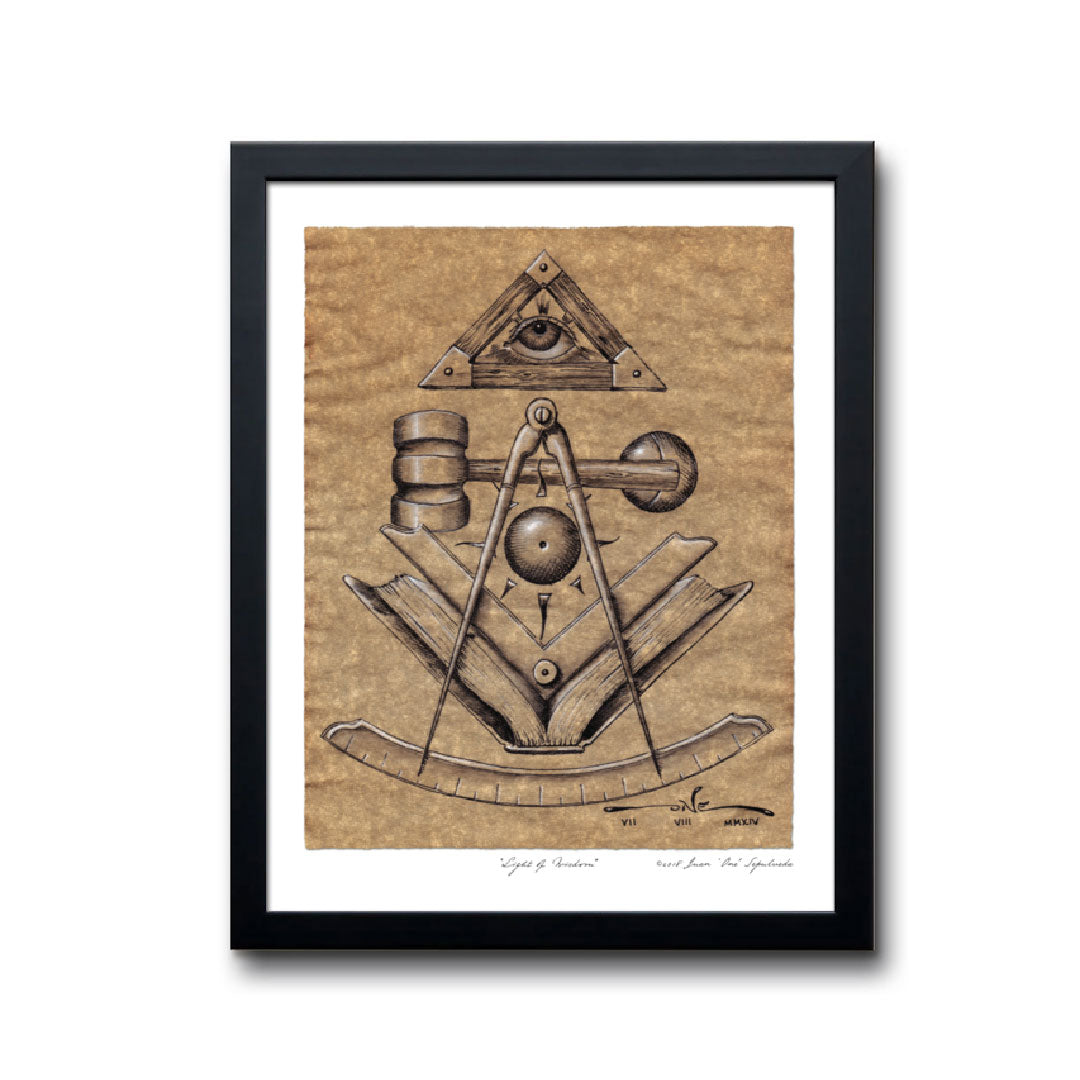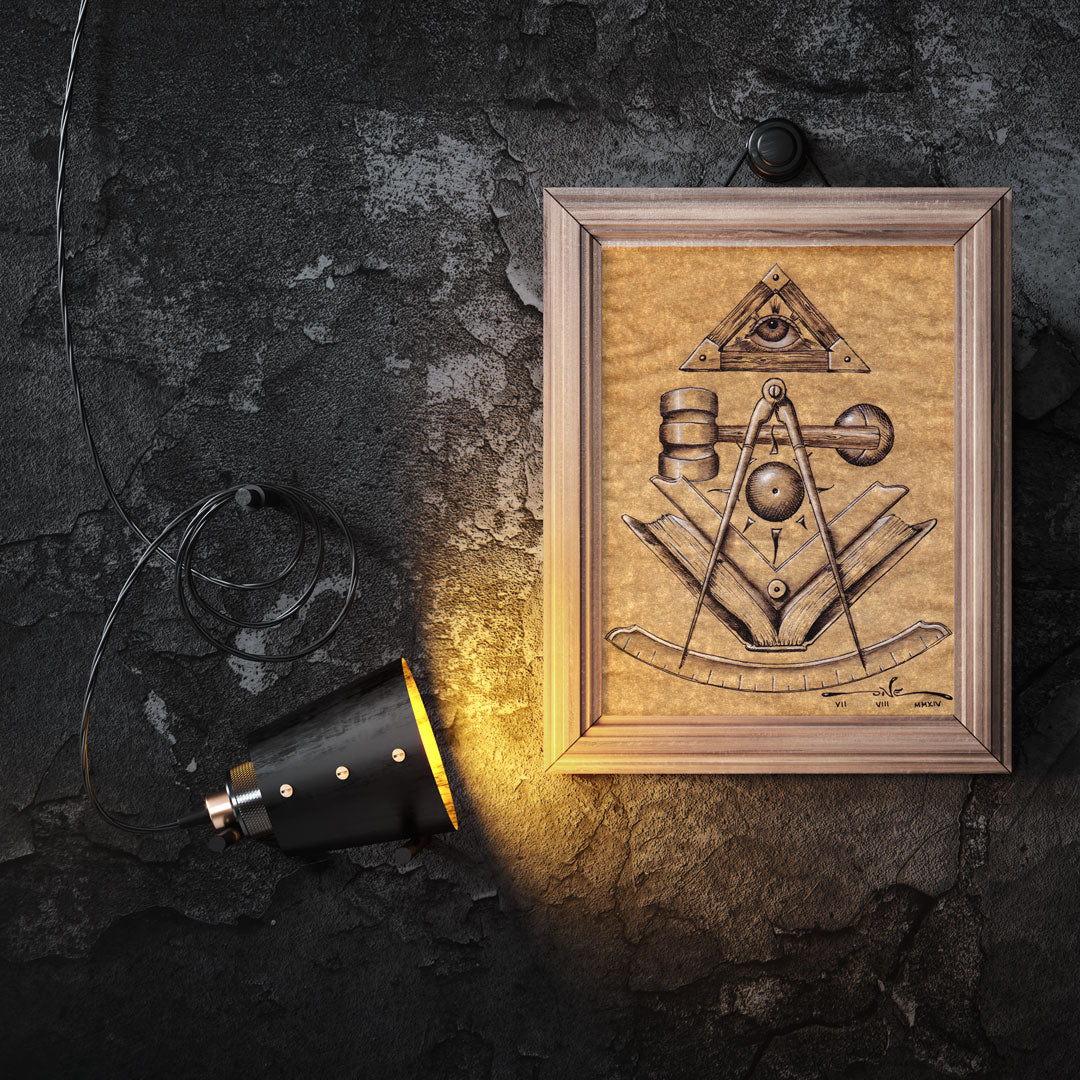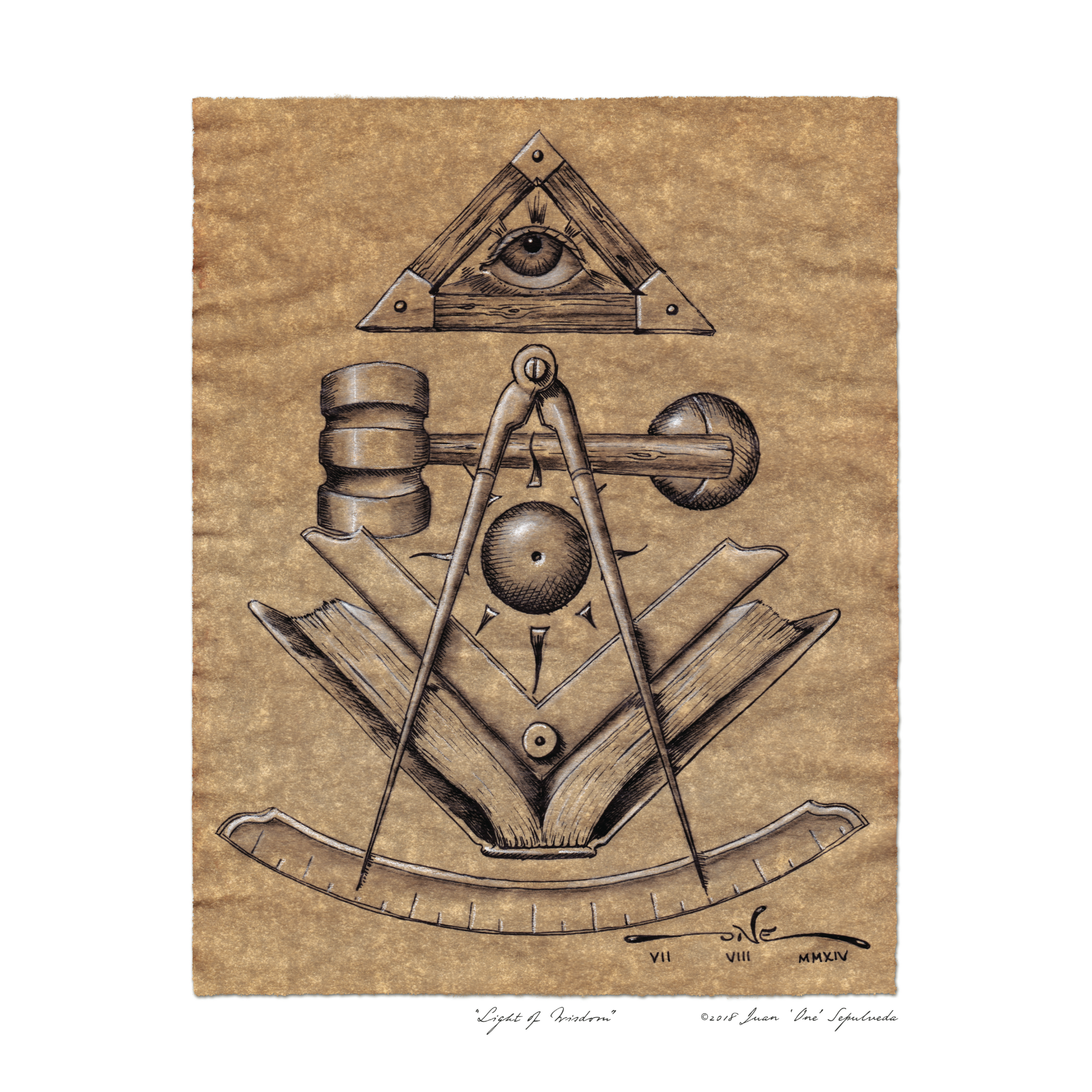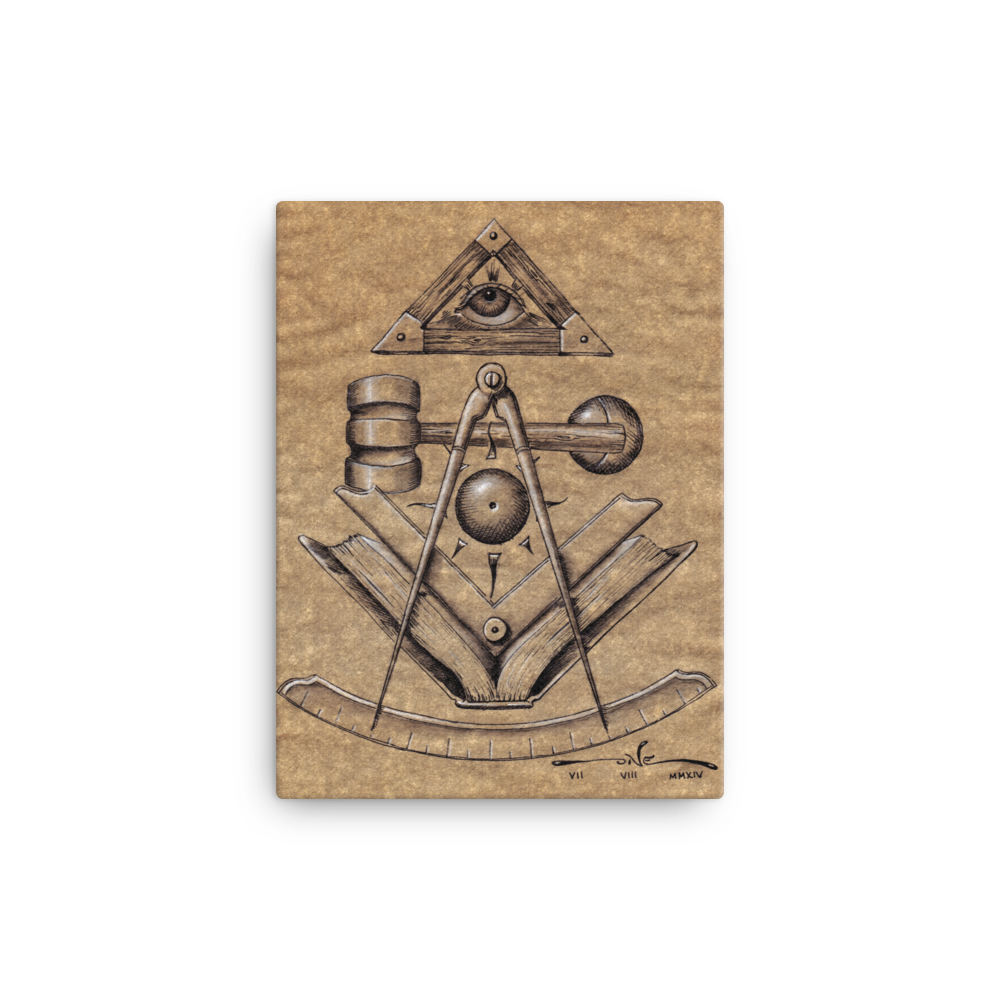 You may also like our
Latest products