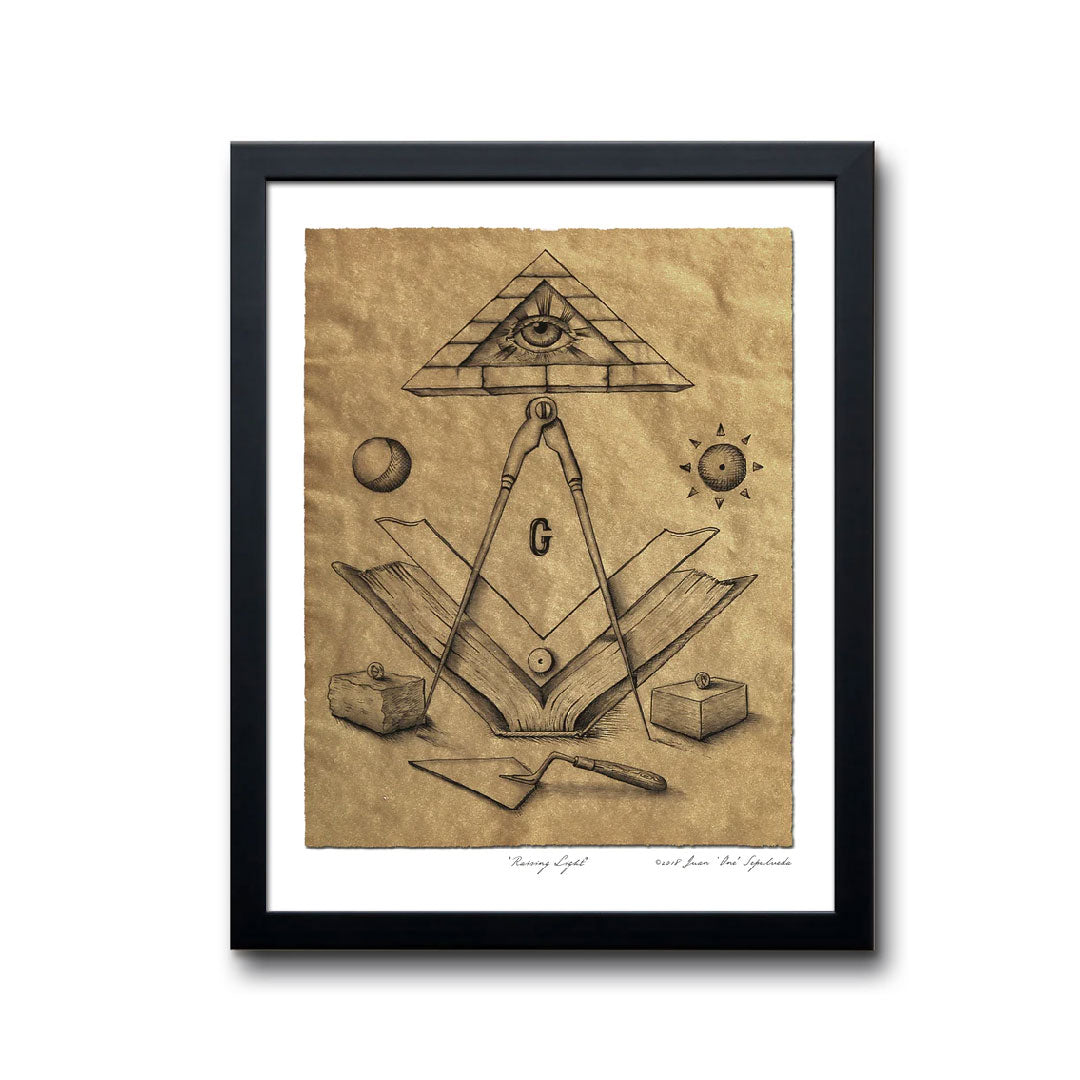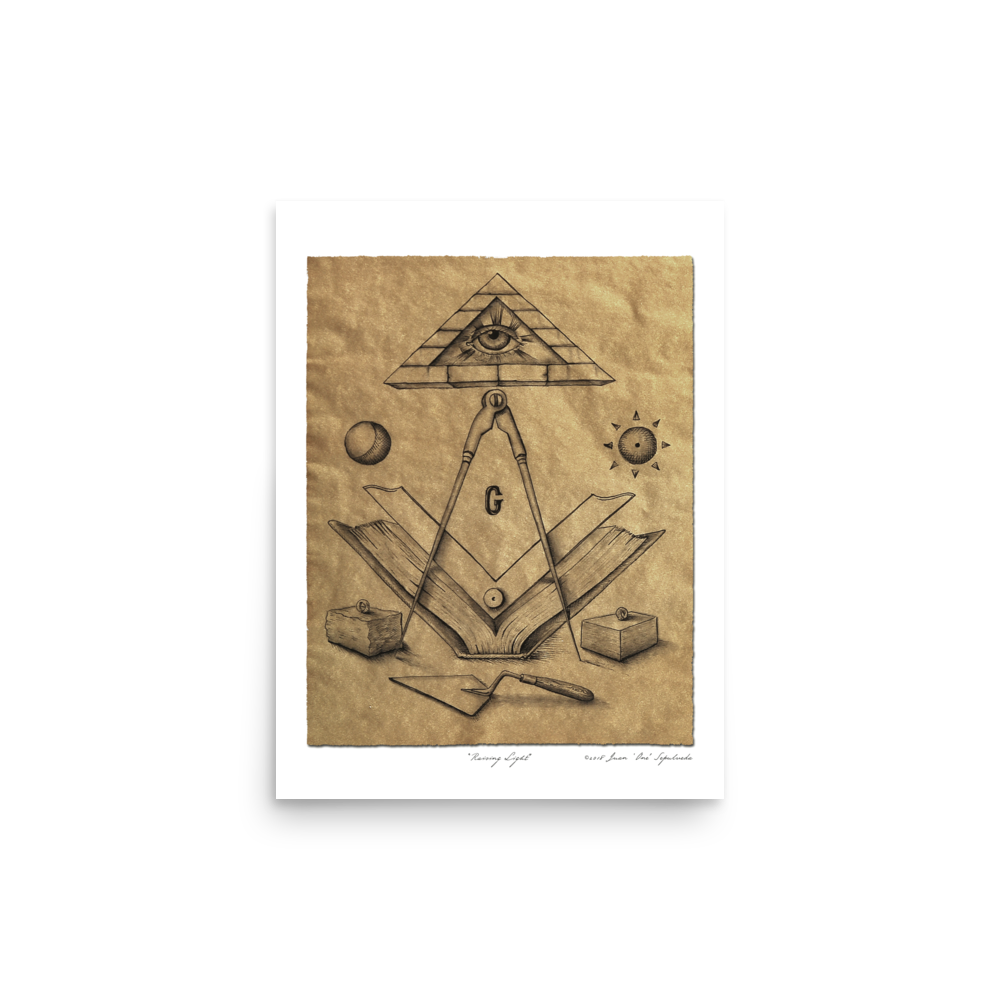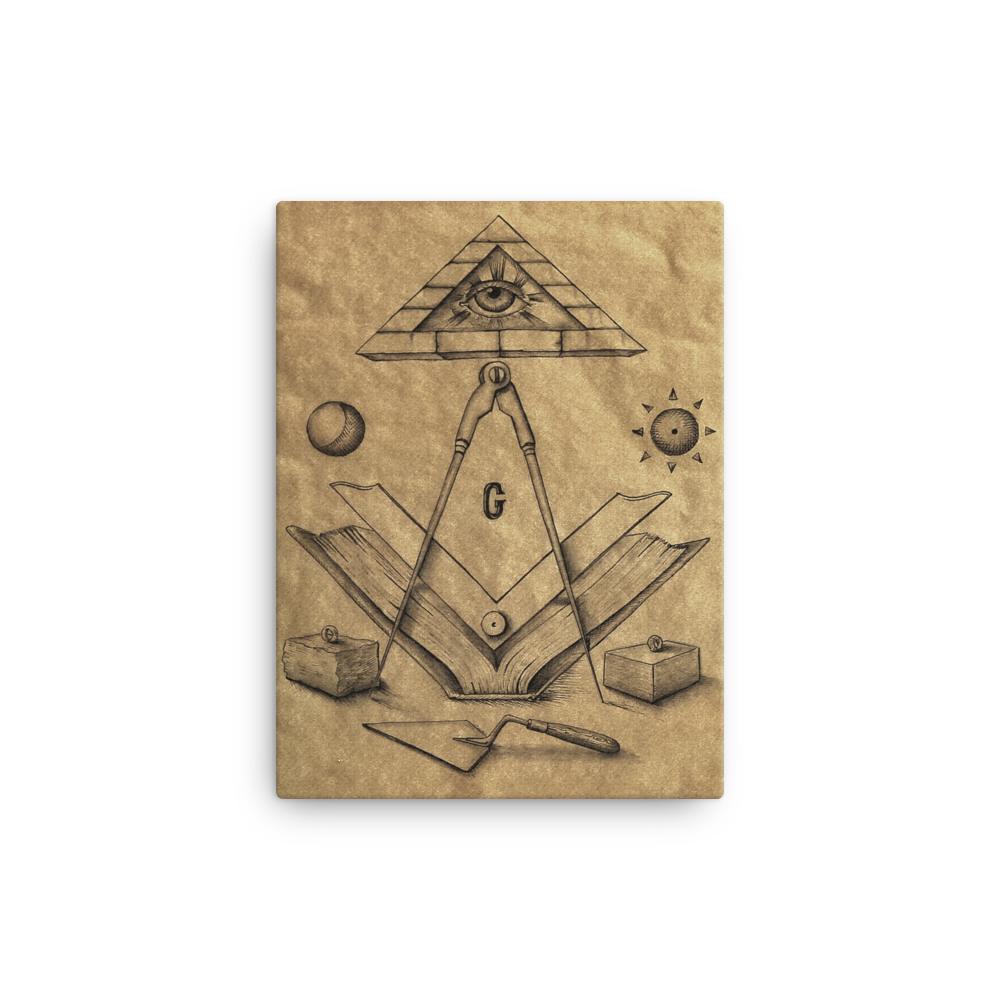 Masonic Light | Raising Light | Master Mason Art
Sale price

$29.00 USD
Regular price
(/)
Introducing "Raising Light," a mesmerizing artwork that encapsulates the teachings and principles of the Master Mason Degree in Freemasonry. This striking piece is a testament to the esteemed values and timeless wisdom inherent in this venerated tradition.
At the zenith of this masterful composition, the All-Seeing Eye of Providence peers from within a weathered stone pyramid, symbolizing the culmination of the Masonic journey and the pinnacle of spiritual and moral enlightenment. Below this emblem, the iconic Masonic Square and Compasses are beautifully portrayed, flanked by the Sun and Moon, representing the perpetual balance between light and darkness in our lives.
Nestled at the base of the artwork, an open Book of Sacred Scriptures rests between the Rough and Perfect Ashlars, denoting the transformative journey from imperfection to refinement that each Freemason undertakes. Completing the scene, the Masonic Trowel stands as a symbol of unity and brotherly love, core values that bind the fraternity together.
"Raising Light" is the third installment in the "Masonic Light" collection, skillfully created using ink, chalk, and charcoal on genuine parchment. The combination of traditional techniques and materials infuses the artwork with authenticity and timelessness, making it a sought-after addition for any discerning Freemason.
Embrace the rich heritage and esteemed values of Freemasonry with this inspiring, elegant, and thought-provoking work of art, destined to be cherished and admired for generations to come.
Paper Print Details:
Gallery-quality Giclee Print

Archival acid-free paper

12″ x 16″ (Approx. 30 x 40 cm)

Elegant matte finish
Canvas Print Details:
Museum-grade Canvas Giclee

Archival pH neutral canvas

12″ x 16″ (Approx. 30 x 40 cm)

Wrapped on solid wood stretchers (1.5"/3.8 cm)

Mounting hardware included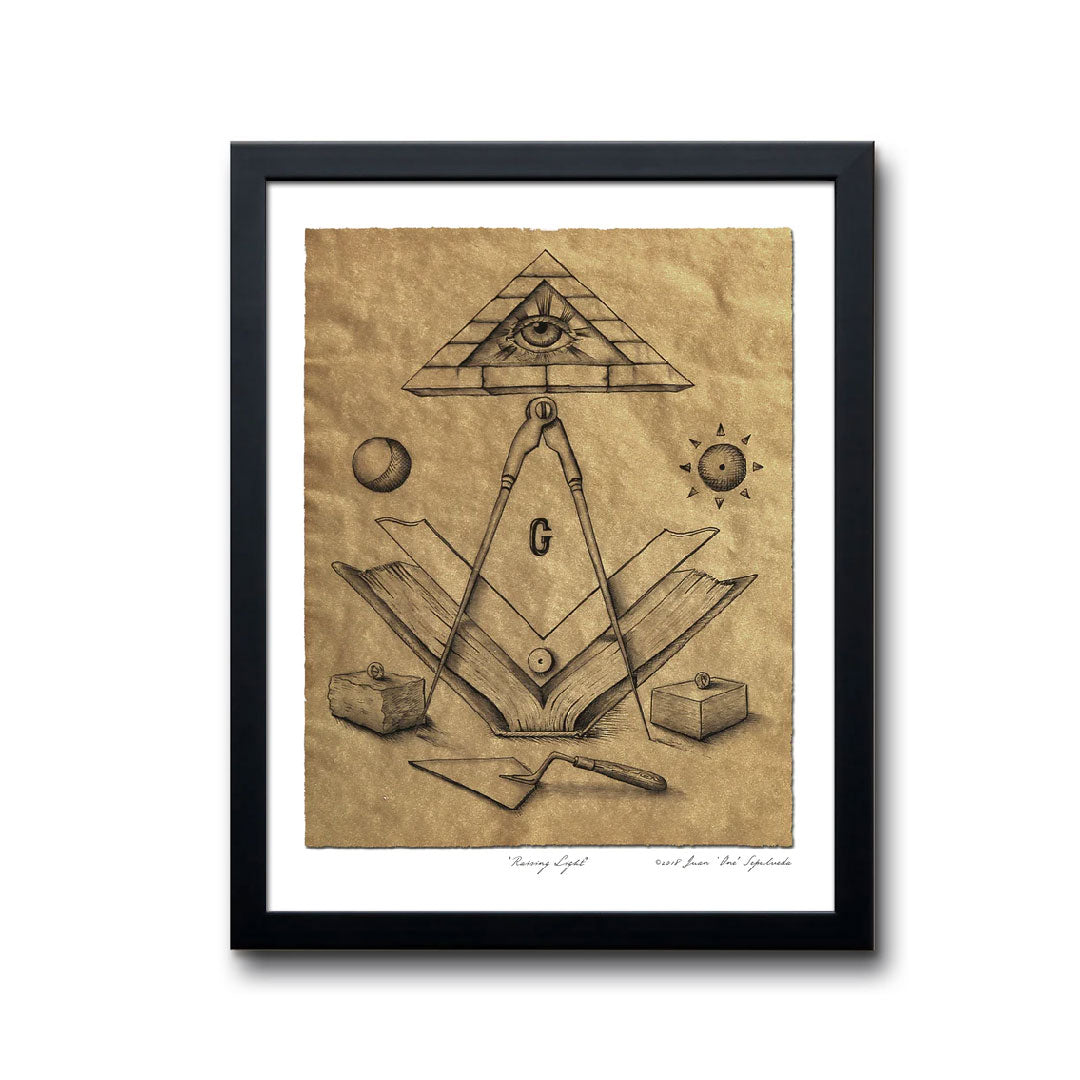 Masonic Light | Raising Light | Master Mason Art
Sale price

$29.00 USD
Regular price
Choose options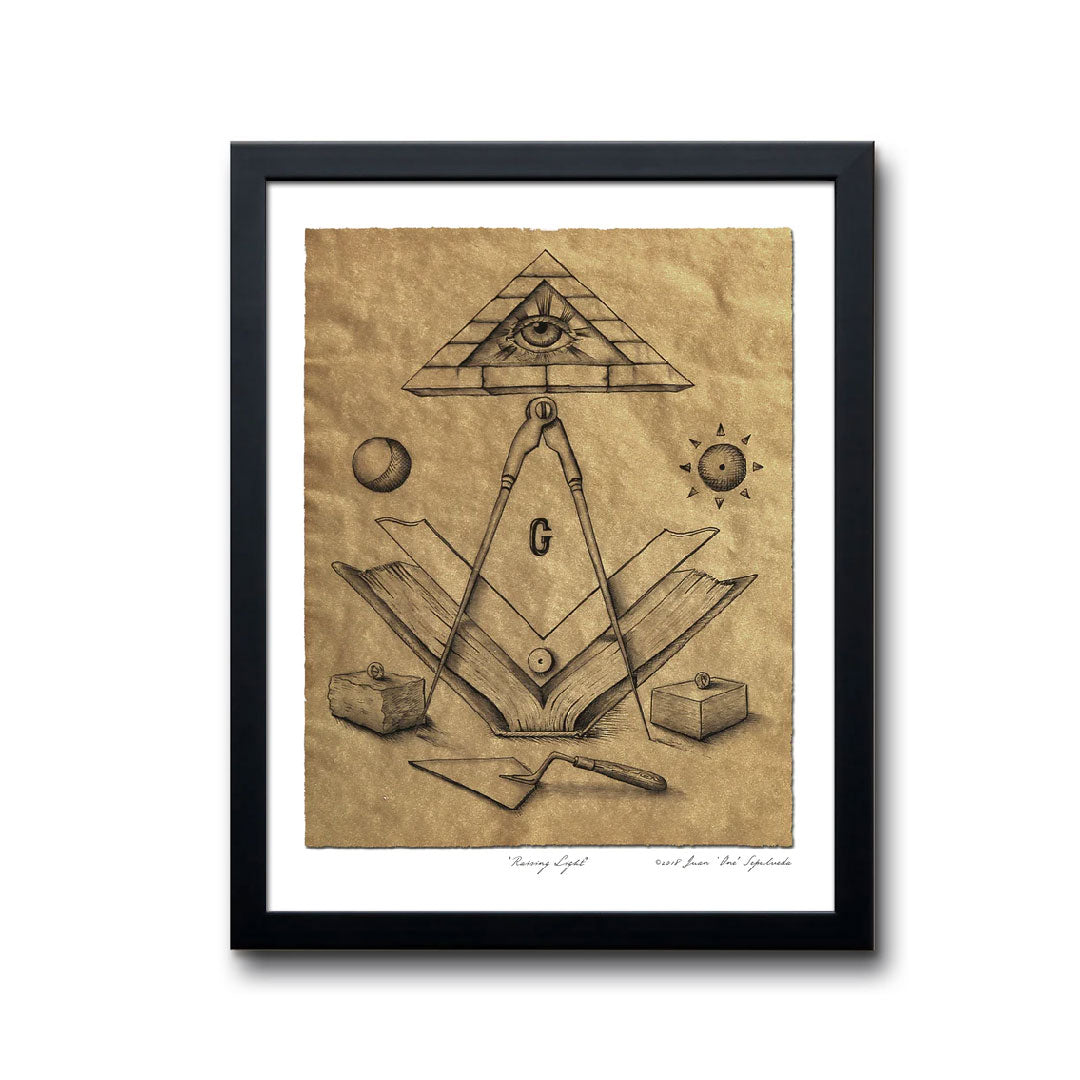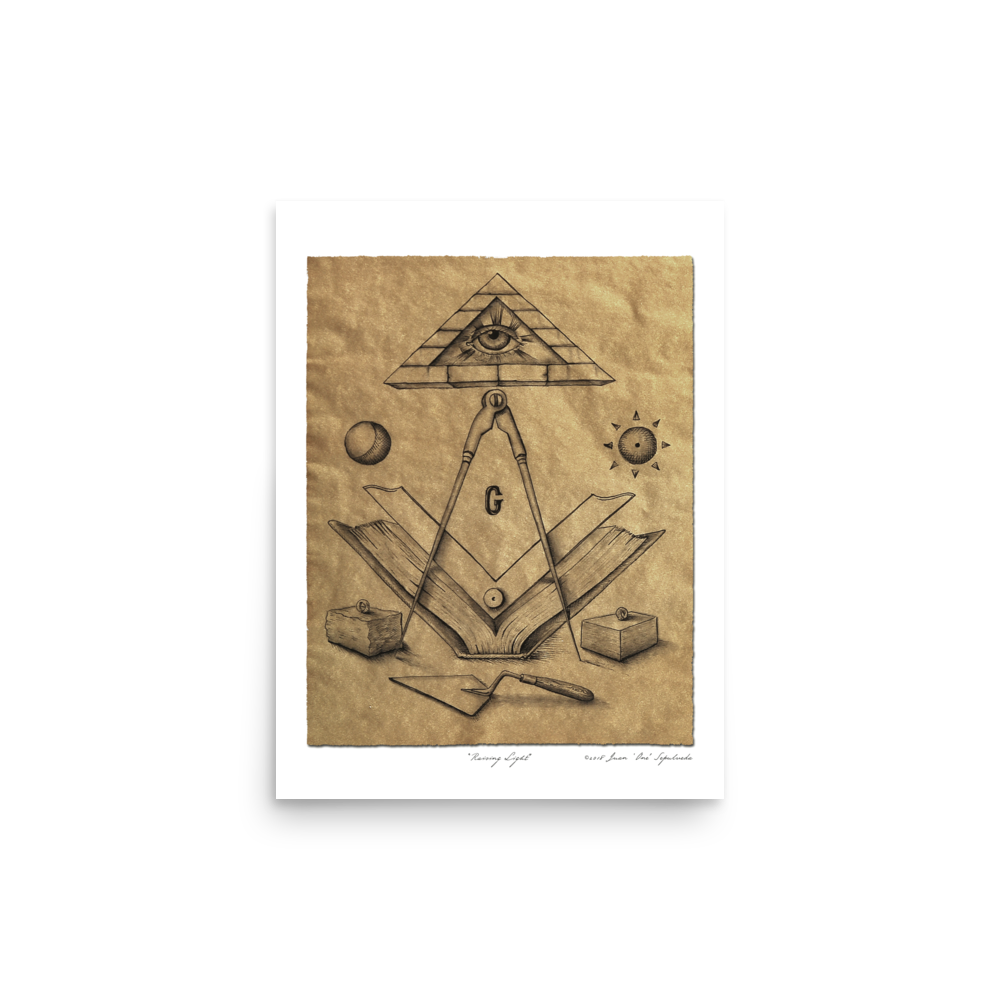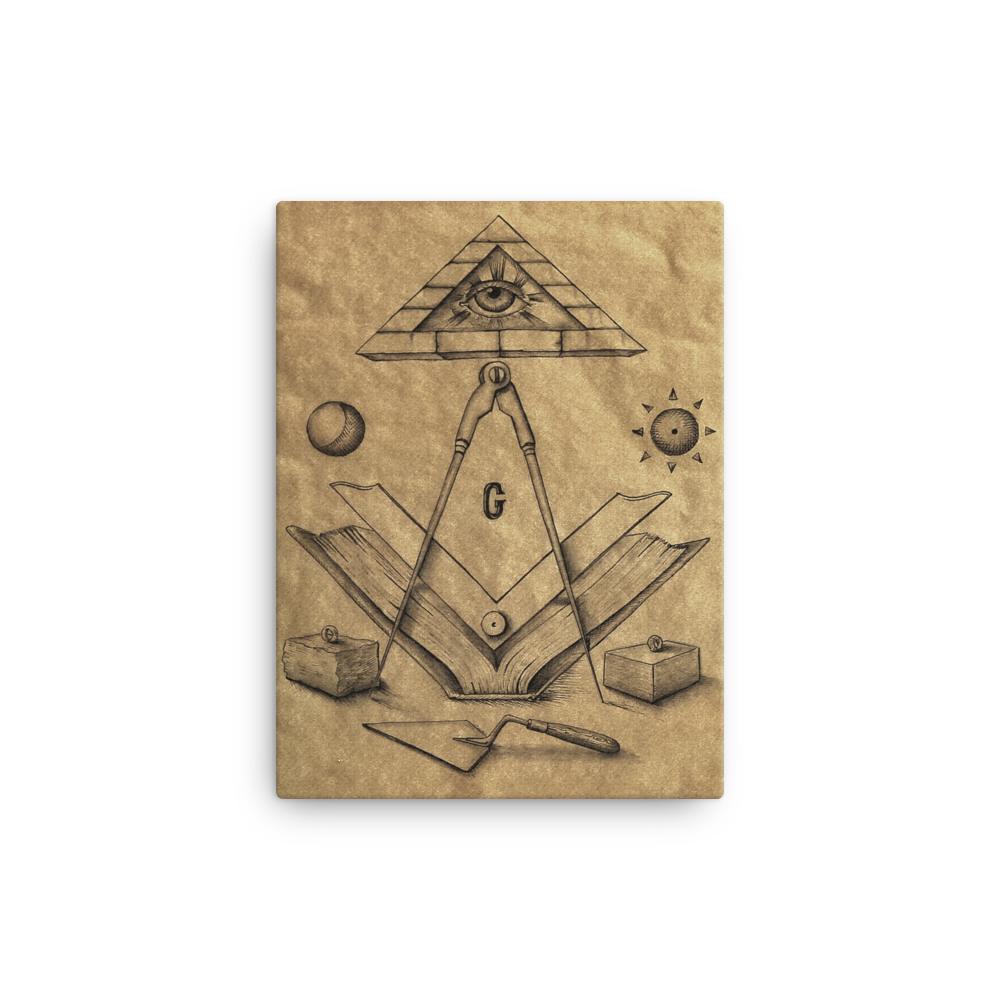 You may also like our
Latest products