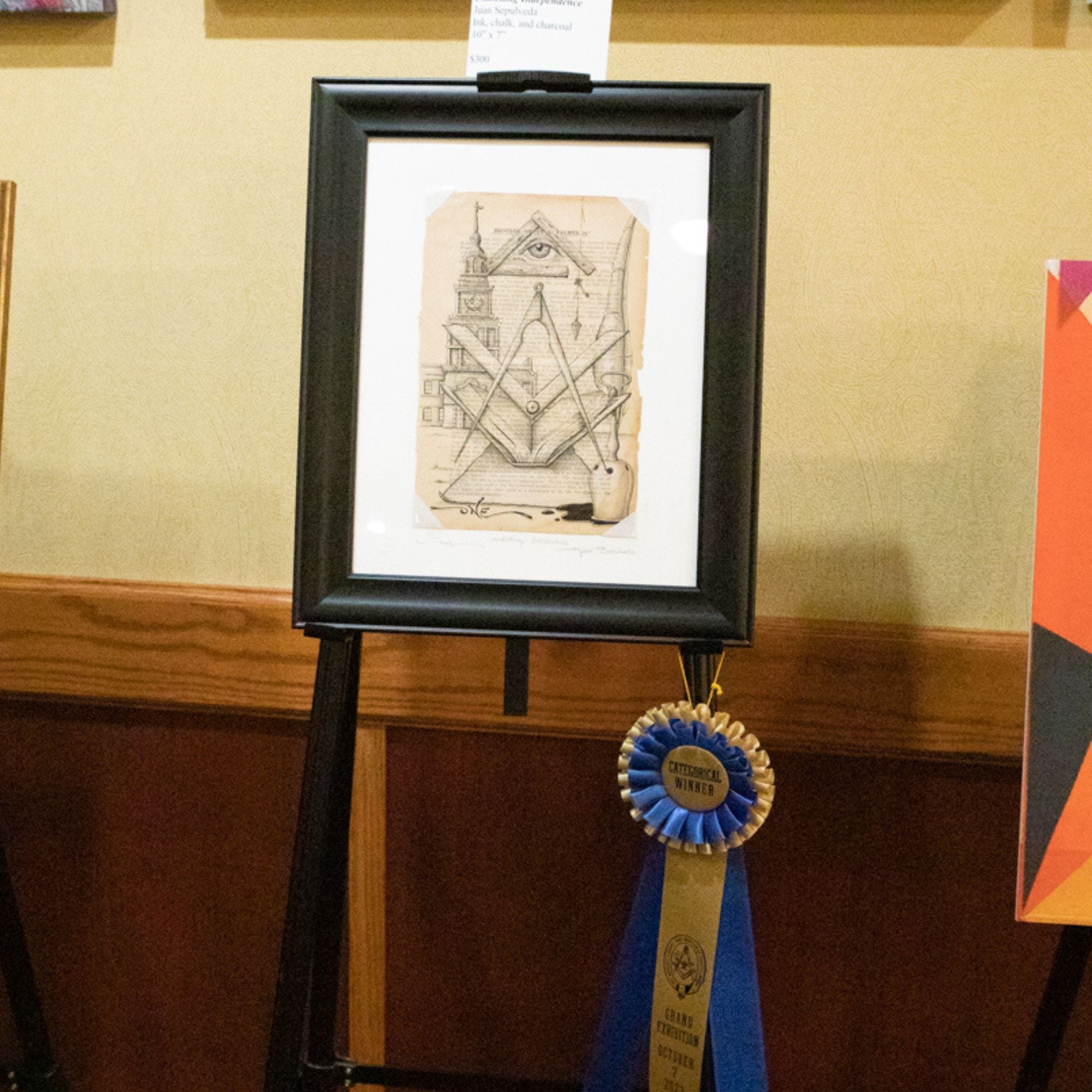 Unlocking Independence | Original
Sale price

$315.00 USD
Regular price
(/)
Medium: Ink, Chalk, and Charcoal 
Substrate: 100+-Year-Old Page off of "A Library of Freemasonry Illustrated"
Dimensions: 7.25 in x 10.5 in (18.4 cm x 26.7 cm) 
This award-winning artwork was designed to pay homage to the American Revolution and the role that Pennsylvania played in it. It prominently features Independence Hall, which not only served as the venue for the signing of the Declaration of Independence but also was the working place of many Masons during the revolution. It is said that 9 of the 56 signers of the Declaration of Independence were Freemasons. The page, at the base of the Square and Compasses, is symbolic of this historical document. Next to it, is an accurate rendition of the quill holder that is believed to have been used for the signing. 
Among the inconspicuous symbols in this artwork, you can find a key tied to a plumbline. This is in honor of Benjamin Franklin, who served as Grand Master of Pennsylvania in 1734 and is credited for ceremoniously laying the cornerstone of Independence Hall during its construction. 
This piece won first place in the category of Drawing and Print-making during the 2022 Grand Lodge of Pennsylvania Art Competition titled "Embodying Masonic Values". This competition is open to the public and requires that the artwork be related to Freemasonry and Pennsylvania. It was on display at The Masonic Library and Museum of Pennsylvania through October 2022.
Choose options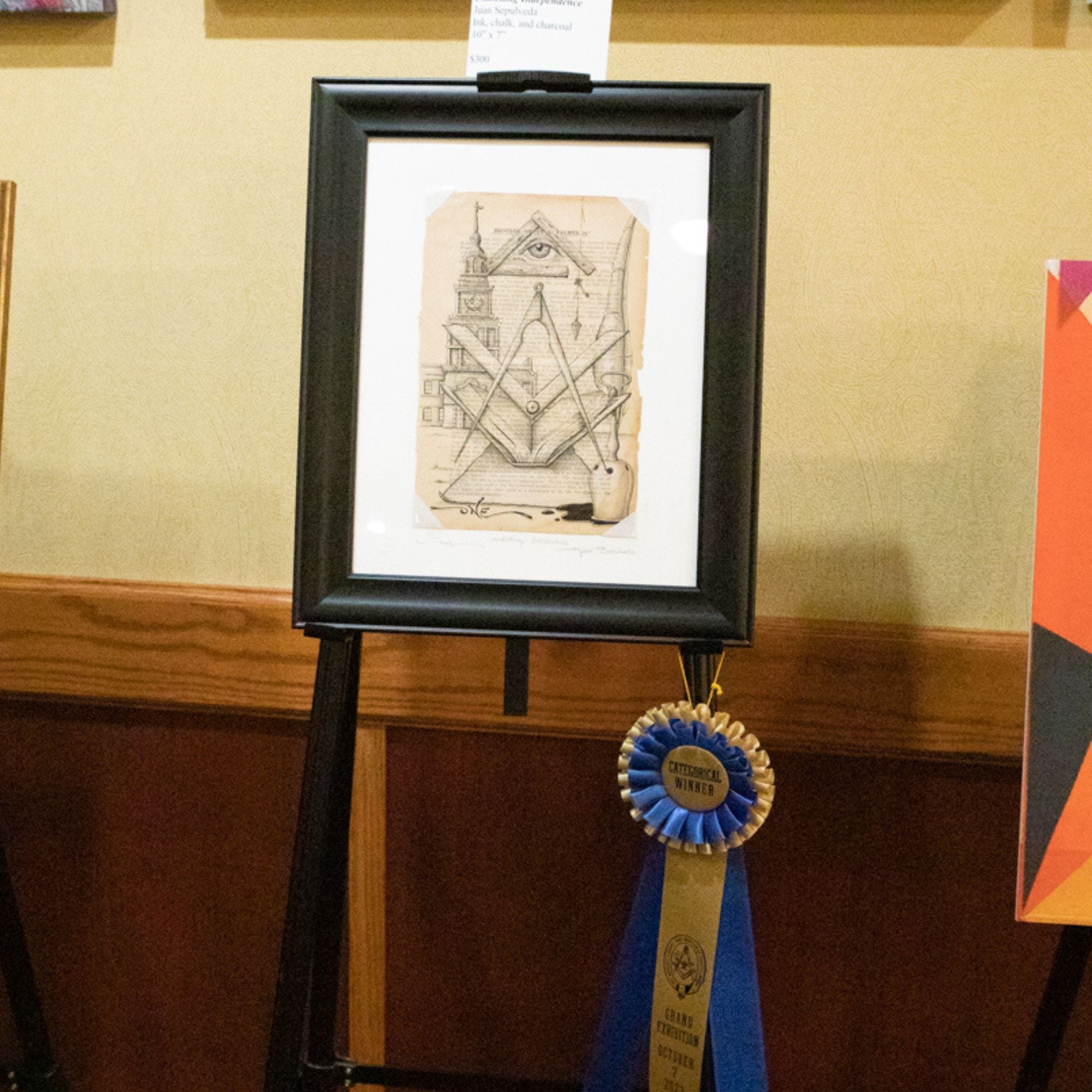 You may also like our
Latest products